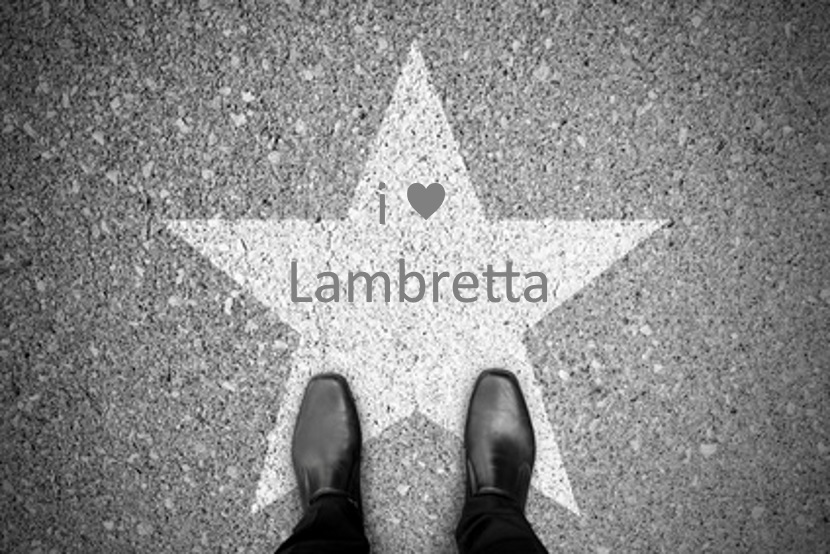 The Lambretta scooter is synonymous with the timeless style of the Mods of the late 50's and 60's for us Brits but people all over the world have identified with its clean, classic lines and instant cool. We all think we look great on a Lambretta, but here is a list of some famous people with a Lambretta making them look even better.
Cameron Diaz
A clear example of how good looks and classic styling come together to create an almost unbearably attractive combination. Cameron Diaz was one of the coolest women on the planet for a long time, starring in huge movies, having a good sense of humour about things, and adding a shimmer of that star quality to anything she did. Ok, some of the movies she was in were terrible, but when Cameron Diaz was riding a Lambretta, she looked like she belonged there. If we could only look so darn distinguished ourselves.
Cliff Richard
The famous crooner is one of the biggest selling acts of all time. Dozens of top 10 hits, world wide tours, and enduring popularity with generation after generation. And do you know what he spent his first hit single royalty cheque on? A Lambretta TV175. A man of good taste, you might say. There are a few photos of Cliff Richard and his Lambretta looking very happy with some friends, cruising around in 60's London. He probably still has it, once you have one, you don't often look back.
Rock Hudson
He might not be familiar to younger readers but Rock Hudson was once the epitome of American Cool. Pictured with glamorous Italian girlfriend Gina Lollobrigida in the 1961 "casual sex farce" Come September, Rock (what a name!) looked ravishing as he toured about on his favourite Lammie. That film came at a crucial time for the popularity of Lambrettas. It put them in every cinema in Europe and America and was the first to be shown on long-haul flights. The film itself has not aged well, with some outdated sexual politics and soppy romanticism, but one thing has not changed: Hudson and Lollobrigida look amazing on that Lambretta.
The film also has the immortal line "I don't have to make sense! I'm Italian!". For lovers of Lammies, it's a must.
Paul Weller
What else would the Mod Father ride but a Lambretta? Perhaps the man most responsible for the revival of the Mod look, Paul Weller and The Jam took that look and boosted it back into the modern consciousness in the 1980's, where it has remained ever since.
With his Union Jack guitars, mop head haircut, and "too cool for school" look, Paul Weller has stuck to his Mods roots and churned out some surprisingly popular British rock and britpop records. He is frequently seen cruising around on his Lambretta and it must be said, he makes it look good.
Damon Albarn and Graham Coxon (Blur)
Britpop was an explosion of British cool around the world in the 1990's. Suddenly the "London Look" was back in and everyone was clamouring for everything Union Jack and 60's cool. The Italian Lambretta was included in this and two of the finest songwriters and performers from that generation, Damon Albarn and Graham Coxon were snapped hanging louchely over the handlebars of their Lambretta.
There could not be a more British or Britpoppy image than this. It harks back to the first explosion of British music around the world and brought it into modern perspective, refreshing and redefining a classic for a new generation who grew up dressing and behaving like their heroes. Blur were huge, though not as huge as Oasis, another band who sought to use their British image on their road to stardom.
Liam Gallagher (Oasis)
In an interview with the Radio 6 Music, Liam Gallagher revealed the first thing he bought with his first royalties cheque: a 1954 Lambretta, which he says he still owns. He also told Matt Everitt that it appears on the cover of Definitely Maybe, Oasis's biggest album. It is not, they band are pictured in a front room, sans Lambretta. It does turn up in the sleeve notes however. Even better is the picture from 1994 of Liam looking very young and a bit insecure, sat on his shiny blue Lambretta.
Say what you like about the man himself, he did a lot for the enduring popularity of Lambrettas.
Jimmy
The kid in Quadrophenia is perhaps the most famous Lambretta riders. Played by Phil Daniels, Jimmy gets away from his humdrum life in a mailroom by riding his Lammy, taking amphetamines, dancing, and fighting with Rockers. When it came out in 1973, it was regarded as some as a masterpiece, by others a pretentious, overblown rock opera. Nobody would deny the enduring image of Jimmy on his many-wingmirrored, totally modded Lambretta. Looking sharp in his pinstripe suit and parka, the image of Jimmy cemented the appeal of the Mods and immortalised a time, place, and attitude. Imitation is the sincerest form of flattery, and millions have imitated that timeless slice of Lambretta style (most did not drive off cliffs though).